Franz Cibulka's Musical Heritage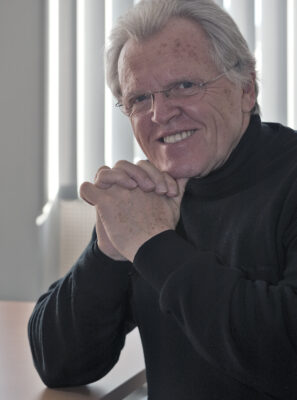 Franz Cibulka (1946-2016) was an Austrian composer, clarinetist, conductor, and educator primarily known for his works for symphonic band. His prolific output of over 600 works includes many chamber works for all combinations. Franz was beloved by his students.
Through a collaboration with the Austrian Clarinet Choir, I have had the privilege of meeting him and his wife Eva at the 2015 ICA ClarinetFest in Madrid. After our collaboration on the pieces Claroness and s'Zwitscherl für Zwei, and since Franz Cibulka's passing, I am promoting his unique and versatile music.
In many of his compositions, we can hear an exciting narrative fueled by theatrical changes of atmosphere, rhythmic drive, beautiful lyrical lines, and a distinct Austrian idiom. The latter is also reflected in several of his compositions' names.
Cibulka has written for many ensemble types that include winds, brass, choir, strings, and electronics. For now, I have centered my work on pieces that include the clarinet and clarinet ensembles. 
In this context, I have recorded his piece s'Zwitscherl für Zwei for two clarinets and piano and have edited and revised the scores of Claroness (Capriccio for Clarinet Choir) and s'Zwitscherl für Zwei. We also played the U.S. premiere of his composition 2. Bläserquintett with colleagues at the university.
Below are some examples and resources regarding the music of Franz Cibulka. The project is ongoing for years to come.
Art of Cibulka Homepage, List of Works, and International Cibulka Competition
 S'Zwitscherl Für Zwei by Franz Cibulka on the Centaur CD "S'Zwitscherl – Music For two Clarinets and Piano".
I commend Heilmair for bringing more attention to Cibulka in this country. (…) I find Cibulka's music to be uniquely Austrian, not fitting into a larger Germanic tradition as many other Austrian composers traditionally have.
— NACWPI Journal, Winter 2020, Eric Schultz
Thanks to Heilmair, we now have a definitive version of the work as a result of her collaboration with the composer and revision of at least two previous versions of the work. (…) What better way to honor the legacy of Franz Cibulka!
— NACWPI Journal, Winter 2019, Eric Schultz