Trio s'Zwitscherl
Music For Two Clarinets and Piano
The trio "s'Zwitscherl" represents a unique musical collaboration across continents, featuring musicians from three different nations (Switzerland, Germany, and Japan) playing Romantic, 20th, and 21st Century music for two clarinets and piano.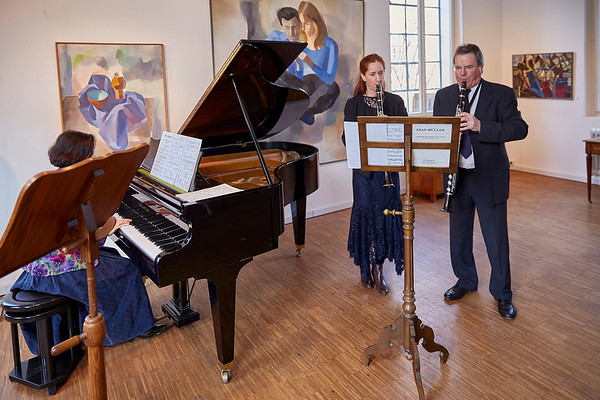 Clarinetists Rolf Weber and Barbara Heilmair first crossed paths in the 1990s in Munich, Germany. In 2015, they started to collaborate regularly with pianist Kazue Tsuzuki as a trio, performing in concerts and at university events both in Germany and in the USA. Since then, several composers have arranged compositions for the ensemble.
Rolf Weber is Principal Solo Clarinetist for the Bavarian State Theater at the Gärtnerplatz in Munich and Kazue Tsuzuki serves as adjunct professor for the Munich Musikhochschule, in addition to their prolific careers as concertizing and recording artists.
The name "s'Zwitscherl" is an homage to the Austrian Composer Franz Cibulka and to one of his works with the same name.
The CD "s'Zwitscherl – Music For Two Clarinets and Piano" (Centaur, 2021), features new arrangements by Franck A. Holzkamp, Rolf Weber, and Franz Cibulka that are recorded for the first time, among some traditional compositions for this instrumentation.  Overall, the music on this album reflects an intense and deeply felt musical collaboration between the three artists.
Upcoming Performances: To be Announced