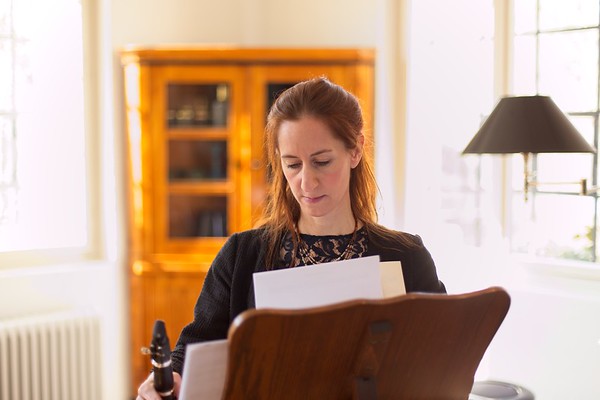 You can contact me directly via email at heilmair@pdx.edu  if you are interested in taking lessons or studying at PSU.
To apply to the PSU School of Music for Clarinet Studies, please click here:
www.pdx.edu/music-theater/apply
My clarinet teaching approach is a blend of traditional and modern methods and my own techniques, intended to help students acquire the skills they need to reach their individual goals.
Whether it is honing skills to become a professional performer or teacher, to prepare for an ensemble audition, or to get towards greater expression and enjoyment in playing, my idea is to help "say what you want to say" on your instrument.
Depending on the time available and on context, I am introducing improvisation exercises, new techniques, and lesser-known compositions to broaden the students' perspective and help them explore and find new routes for themselves.
Long Tone Patterns
This exercise isolates the tone production and air dosage element.
I have written down these different patterns so the students have a visual reference. In my lessons, I still write many exercises down by hand or use drawings to make concepts clearer. 
The idea is for students to play these on all tones, with all possible articulations to start the tone, in all dynamics (o – ffff), and with metronome and tuner.
Intonation Exercise #3 by Kelly Burke
This exercise can be used in various ways to customize it to what is targeted.
Students can play it either tongued or slurred.
With a gradual increase of leap sizes, the exercise helps build a foundation in tone production, voicing, and efficient finger-air-tongue combinations.
I sometimes use the exercise before working on Brahms, but it is generally an excellent tool for foundational skills. This also works well for group-warm ups.
It can be played in all dynamics and should be played with a tuner.
Articulation Exercise #1 by Kelly Burke
This exercise can be played at any suitable tempo and should be practiced in all dynamics and with different types of articulation.
Besides the articulation element, it is an great tool for practicing and developing rhythmic skills.
Clarinet Ensembles and Clarinet Choir at Portland State University
Clarinet Ensembles of all sizes make an integral part of my pedagogy. Playing together with other clarinetists is invaluable for learning intonation, balance, and the idiomatic features of our instrument.
Duets, trios, quartets, or a fully-instrumented clarinet choir with the entire clarinet family – they all make an efficient and enjoyable tool to teach musical skills and concepts.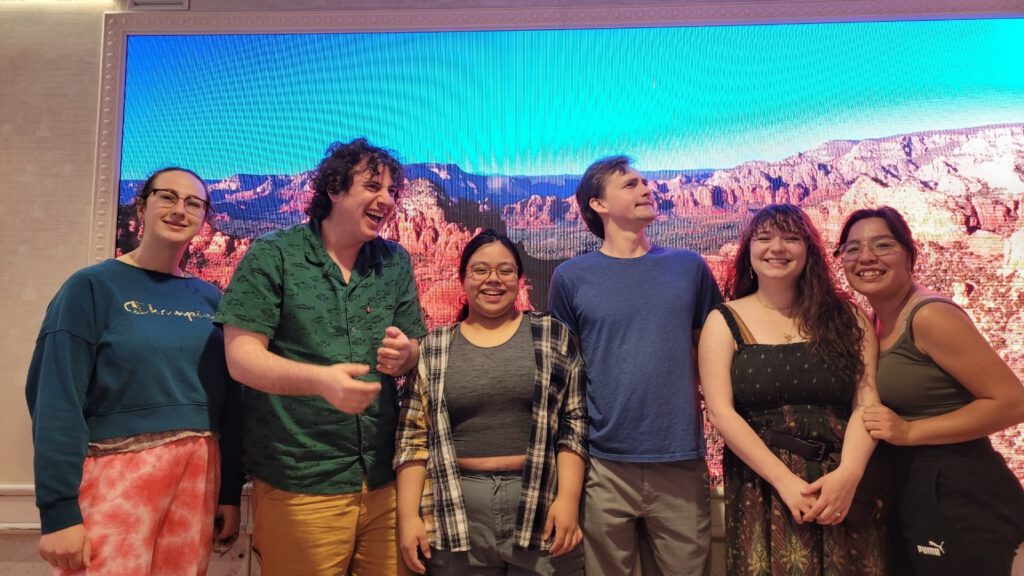 PSU Clarinet Students at the ICA ClarinetFest in Reno/ Nevada, 2022
Clarinet Students at PSU play in clarinet ensembles on a weekly basis.
Our ensembles regularly perform in concerts on campus, at conferences, and at community events.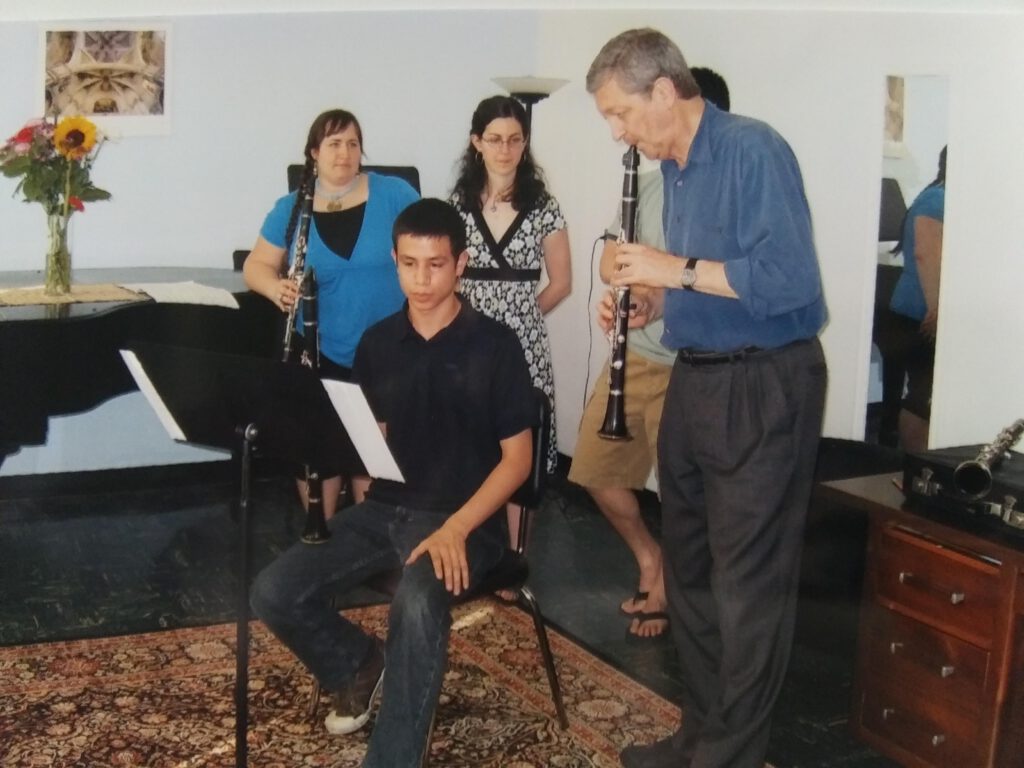 I am grateful for the wonderful teachers who have shared their knowledge and inspiration with me. One of them was the iconic clarinetist Gary Gray https://garygrayclarinet.com/ He came to visit the Portland State University Clarinet Studio in 2008. 
Other guest clarinetists in the studio include Rolf Weber, Jose Kotar, Sean Osborn, Frank Kowalsky, Virginia Figuereido, and Gregory Barrett.